Greetings SFG Members!
To spice up these long, hot, monotonous summer days, I've decided to initiate a series of week-long summer challenges, in an effort to stimulate your creative minds, push you in new and daring directions and hopefully offer up alot of fun for you in the process! Think Illustration Friday! I'd love to see full member participation as a great way to spark the creative fires and, like I said, challenge yourselves. During the summer months I'm going to pick completely random subject matter, and challenge you to illustrate it in your own unique style, and then post it to SFG.
That said, let's embark on the first week's challenge....
SFG Summer "Challenge" No. 1:
Design and illustrate, in your own style, a "pulp magazine" cover featuring one of the greatest pulp fiction characters of the past century,
The Shadow
.
Here are some examples: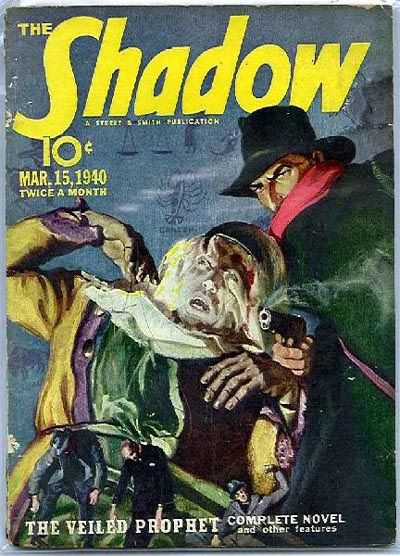 Enjoy!
-Jeff